When the body becomes old and frail, visits to the hospital become a frequent thing. Be it a spike in the blood pressure levels or some respiratory problems, older adults often have to go through long hospital stays due to various health concerns. But even once they are discharged to go home, family members cannot rest easy. Any lapse in their care plan can lead to further complications. This is where respite care services in Croydon can come in handy. Families may hire a professional caregiver to make sure their elderly loved one is properly taken care of post their discharge at home. In this blog, we look at how caregivers can help in taking care of a senior adult after their hospital discharge.

Modifying the home environment

For seniors who face mobility issues or went to the hospital due to a nasty fall, making some changes to your living surroundings can be really helpful. This can include installing support rails along the bathroom wall and the staircase, keeping a chair under the shower area, adding side rails to the bed, and so on. Since caregivers are professional experts, they can guide families in what changes need to be done to make the elderly feel more comfortable in their homes.

Managing the medicines

Very often, seniors forget to take their pills on time which is not at all good for their road to recovery. Having a caregiver at home will make certain that your loved one misses no medicines that need to be taken. For patients who have just been discharged home post major surgery, taking the right medications is very important. The supervision of caregivers is much needed in such circumstances.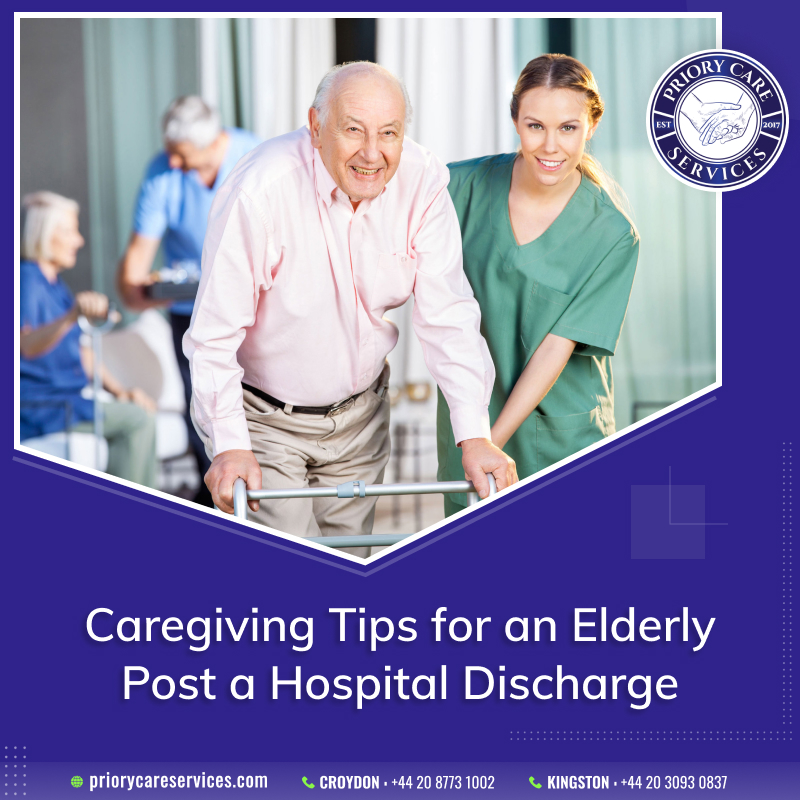 Cooking healthy & nutritious meals

Maintaining a healthy diet is a very important aspect of a post-discharge care plan. Hence, while hiring for respite care services in Kingston Upon Thames, remember to ask for a caregiver who can also do the cooking for your elderly at home. They must follow the dietary restrictions given by the doctor and prepare nutritious meals according to the suggested diet chart. This will make sure the elderly is getting a properly balanced diet to help them recover faster.

Offering companionship

For many older adults, the physical strength of a body is deeply connected to their mental health. If they are not feeling happy and invigorated, no amount of medicines is going to help cure them. The companionship of their families and loved ones is crucial in their recuperation process. But due to busy lives and stressful jobs, family members cannot always be by the bedside of their ailing seniors. At such times, caregivers can provide much-needed companionship to lonely older adults and keep them in high spirits.

Final Words

Senior adults who have been discharged from the hospital need special care and supervision at home. Hiring respite care services in Croydon makes lives easier for a lot of families who cannot afford to be at home with their elderly. They help take care of the ailing seniors with a lot of compassion. If you're looking for a trusted and reliable caregiver, contact Priory Care Services to find someone good.