We all try to give the best possible care to our parents. But sometimes, good intentions are not enough. If your elderly needs special caregiving attention, it is advisable to hire domiciliary care agencies. Dementia is a common disease seen among the older adults. Forgetfulness, slow reaction time, impaired thinking abilities, and lack of social skills – these are just a few symptoms seen in people living with dementia. A trained and qualified caregiver at home can help your seniors to manage the symptoms and enable them to live a full life. Below, we talk about some caregiving tips for taking care of people with dementia.  
Maintain a set routine for daily tasks 
People suffering from dementia can display severe mood swings and even sudden bouts of aggressive behaviour. Having a fixed daily routine helps to keep them in a stable mental condition. Familiarity with the environment and prior knowledge of what they're supposed to be doing at a given time of the day keeps them calm and in a stable mood. Having a set daily routine to follow gives rest to their wandering mind, making them more amenable to interact with other people. This is one of the primary reasons why domiciliary care is more suitable for dementia patients. Being at home allows them to feel more comfortable in the familiar surroundings. The caregiver can set up a daily routine for them, guiding them on how to utilize their time and spend the entire day. The routine helps keep them calm, preventing any feelings of being lost or unguided.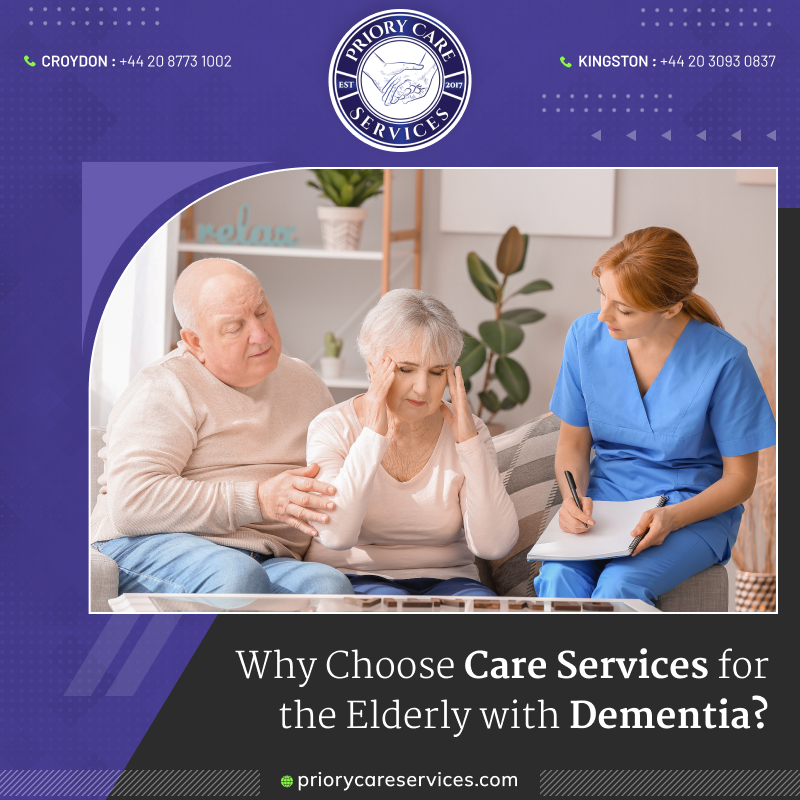 Ensure a balanced diet with right nutrition  
A healthy diet with plenty of fruits and vegetables is recommended for people living with dementia. Proper nutrition is the key to a healthy body and mind.  When you hire from one of the domiciliary care agencies in Croydon, you can ask for a specialized caregiver. They will help in taking care of your ageing parent as well assist in the household chores. People with advanced symptoms of dementia can have difficulty with meal preparation as they feel too overwhelmed with making food choices, and also due to reduced mobility of limbs. The caregiver at home can take over the job of cooking and make sure your senior has a properly nutritious diet. If they suffer from forgetfulness, caregivers will remind them to take their meals on time. It is important to maintain a healthy and balanced diet as a lack of nutrition can increase behavioural symptoms. 
De-clutter the home & create a serene environment  
A calm and serene living environment is absolutely vital for people with dementia.  Make sure the home, or at least their room, is free from any clutter. Seeing too many things in one place can make them agitated. It is also advised to not leave the television on at a high volume. Playing soothing music in softer decibels also helps to make them feel relaxed. All these efforts are done to keep their mood swings to a minimum. When you hire domiciliary care in Kingston Upon Thames, your parents will always have a caregiver with them to take of these small but important things.
Conclusion  
The early symptoms of dementia, such as forgetfulness, are often overlooked as side-effects of growing old. If you have a trained and qualified caregiver at home, they can help identify the disease at an earlier stage. If you're looking for reputed and reliable domiciliary care in agencies, you can contact Priory Care Services.