High blood pressure, diabetes, obesity, or other health factors are the common reasons behind a person getting a stroke. As old age approaches, these risk factors are much higher. Senior adults who have suffered from a stroke may face difficulty in getting back to an independent lifestyle. Strokes can lead to mobility issues, speech problems, partial or complete paralysis, and more. Opting for home care services in Croydon can help seniors deal with the after-effects of a stroke and also help them in recovery. In this blog, we look at how caregivers can help stroke patients in recovery.

Mobility Assistance

A stroke commonly results in one side or both sides of the body to lose its mobility. Patients often struggle to walk on their own, limiting their independence. Home caregivers can provide mobility assistance to seniors – whether they want to walk out to the living room, go to the bathroom, visit the store, and more. If the elderly need to rely on canes and walkers for walking, caregivers can also help them learn how to use such devices properly. This allows them to gain a little of their independence back.

Supervision with Home Rehab

Depending on the severity of the stroke, patients often have to work with several healthcare professionals on the road to their recovery, including primary care doctors, physical therapists, and speech therapists. To focus on successful rehabilitation, these professionals typically prescribe a set of exercises to the patient for them to regain their independence. Hiring home care services in Kingston upon Thames can help senior adults with assistance and motivation to complete their exercises daily. They provide reminders, making sure no lapse is done with the recovery schedule.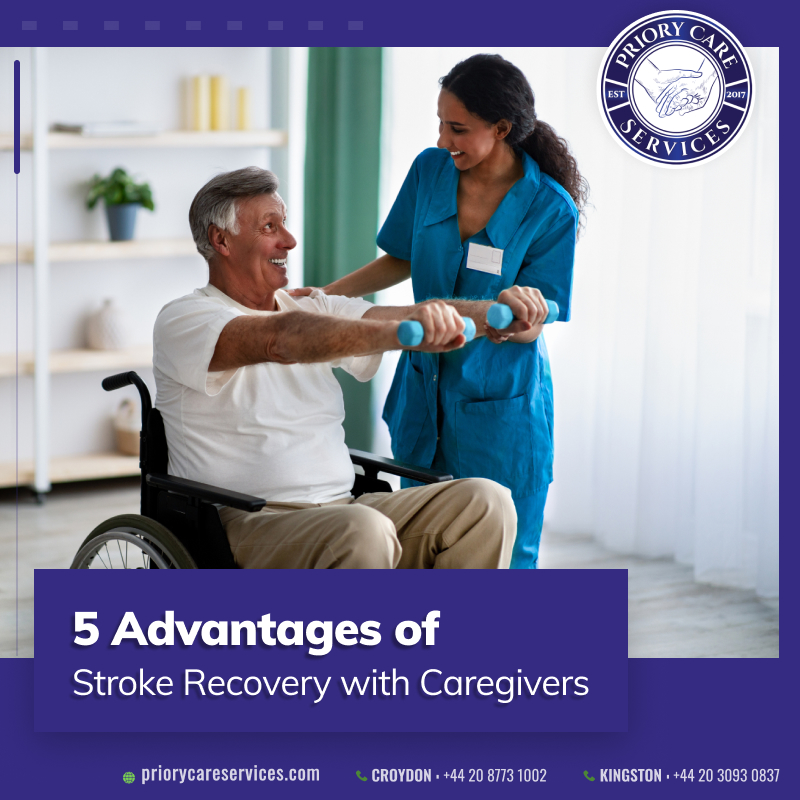 House Chores

As said before, stroke often leads to mobility issues. This means that seniors are unable to perform daily household chores like cooking and cleaning. They no more have the dexterity to move a vacuum or the ability to lift a heavy pan off the stove. Caregivers can be of great help by providing assistance in housekeeping tasks like cleaning, vacuuming, cooking, laundry and doing the dishes. If the elderly is having difficulty eating on their own, they can also assist in feeding the senior. They prepare a healthy meal as per the doctor's dietary suggestions.

Companionship

Seniors who lose their independence post a stroke are often at risk of getting lonely and depressed. Caregivers can provide companionship during these difficult times. When the elderly have someone to confide their fears to, it reduces their feelings of isolation. Caregivers help motivate a senior and make them follow through on their rehabilitation exercises. They arrange activities like movie watching or card games to keep them occupied and in a positive mood. When they feel good mentally, they are more likely to continue with their recovery plan.

Running Errands

Due to limited independence after a stroke, seniors often need help with minor day-to-day errands. Caregivers can help them with such tasks like grocery shopping, changing a light bulb at home, checking the mailbox, etc. They also help with transportation like taking seniors to doctor's appointments or visiting the church.

Conclusion

Stroke survivors need special supervision at home to ensure a smooth recovery process. When you hire a home care services in Croydon, you get experienced and professional caregivers to look after your elderly with care and compassion. If you're looking for one, contact Priory Care Services.