Holidaying with elderly parents can be a great experience for all the family members. Although many of us want to take our elderly parents on a holiday with us, we fear the consequences. This is because, when our parents grow old, they become fragile physically and are exposed to many ailments, naturally it becomes a huge challenge for them to travel. However, with proper pre-planning and help from experts, you can always go on a vacation trip with your elderly parents. To help you organise a holiday trip with your parents you can check out the tips shared by experts here.
Also, if you live in Croydon and planning to take your elderly parents on a trip, then you can consult top holiday care services in Croydon for the best help.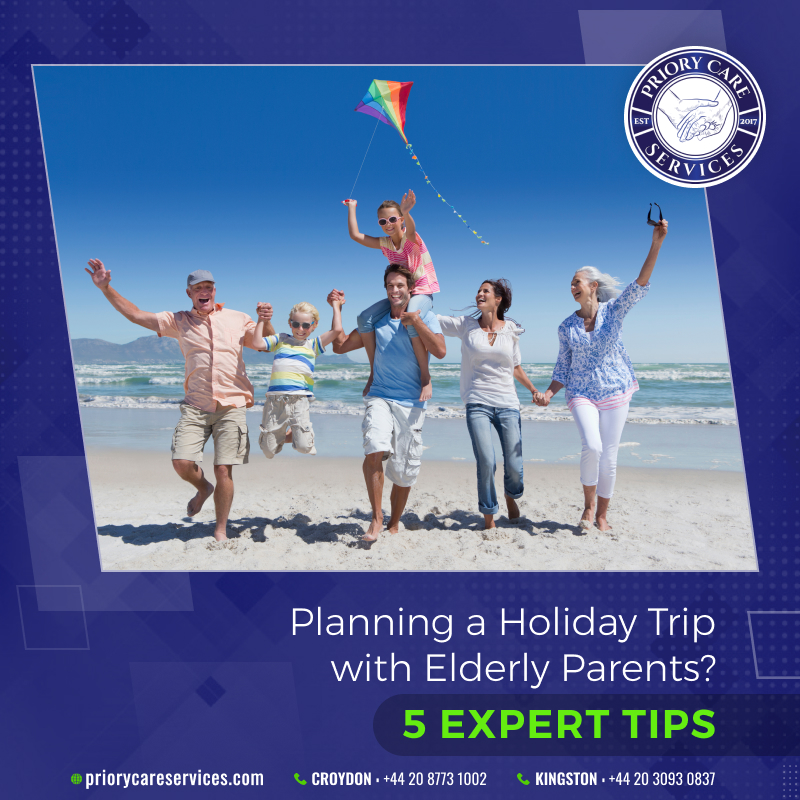 Expert Tips to Plan a Holiday with Elderly Parents
Here are some of the tips that you can consider while planning a trip with your elderly parents.
Destination
When planning for a vacation with your parents, you must choose a location that is accessible, has a good climate and keep in mind that the place offers plenty of culinary options. Your priority during planning such a vacation should be to choose a destination, which allows you and your elderly parents to have a memorable family time.
Duration
The duration of the trip matters a lot when you are taking your older parents with you. This is because your older parents may get stressed out when spending a long vacation. Thus, you can opt for a place that is not far away from your house and plan a short trip.
Journeying with your elderly parents can be less risky if you take the help of professionals. So, if you live in Kingston Upon Thames, you can opt for holiday care services in Kingston Upon Thames to have the best vacation with your parents.
Transportation
When taking elderly parents with you always choose less intensive transportation. A long train or flight journey may not be ideal for your parents. Instead, you can plan to travel by a coach or a car so that your old parent can travel comfortably.
Accommodation
Choose an accommodation that is easily accessible. For instance, make sure that your parent does not have to take the stairs to reach the place. Plus, it is also important to ensure that the accommodation is well-resourced so that you can get the required help if needed. However, until and unless you reach the place many aspects are not clear, to ensure that your parents spend a comfortable journey, you can hire professionals.
If you stay in Croydon, you can avail of holiday care services in Croydon from top service providers.
Safety
You must make extra arrangements for the safety of your parent such as taking extra medications with you. You can carry some of the things that your parent uses such as the pillows he/she sleeps on or the blanket he/she uses. However, journeying with an ailing parent can be genuinely risky, if you are not quite confident and not properly trained. Thus, it is best to depend on professional services.
So, if you are in Croydon, you can get in touch with professionals who offer holiday care services in Croydon.
Conclusion
Many of you want to take your elderly parents on a trip with you and see the happiness on your parent's face. However, often whenever you think of this, you turn down such thoughts immediately due to the risk that comes along with it. This is why for many of us this dream trip remains unfulfilled and one day turns into regret. If you don't want to regret it later on and want to plan a trip, you can follow the above-mentioned points. Also, if you are a resident of Croydon and want to ensure that your parent stays safe during the holiday, you can opt for holiday care services in Croydon. For the best holiday care services, you can contact Priory Care services.